VAT goes up from 17.5% to 20% – hitting everyone in the pocket. The Chancellor laid the blame firmly on the Labour administration, saying: "The years of debt and spending make this unavoidable." Which personally I seen coming from miles away as simply not just the government over spend but us as a population. The problem is its not the government that pays for it everything comes from our pocket.
Mr Osborne announced there would be no new increases in fuel duty. The 3p rise planned for early 2010 had earlier been
delayed, with only a 1p increase in April. In reality though I believe fuel prices should actually be reduced as it would help stimulate growth. I found the fuel costs last year financially crippling for work so can really understand the affects this is having on other people.
Which can also be said about smoking the prices are already extortionately high in comparison to other countries. Which was a good thing there were no more taxes added as this would no doubt increase the already very lucrative black market tobacco industry. The countries drinkers will only feel the affects of the VAT increase aswell as they have also avoided any direct tax.
Public sector workers above £21,000 will have a two year pay freeze while those below £21,000 will receive a £250 per year increase. Personally I think there needs to be heavy reductions in staff and that is likely on the way. As well as the pension restructuring. I believe the pension system personally should be brought in line with that paid for on the national scheme unless people go private themselves. Because if they don't and keep it linked to pay as it is currently being discussed we are just putting another severe problem off for another day. Civil servants by definition are to serve the people not to financially penalize the people for their own rewards. As the current expected outcome is public sector workers, such as teachers and civil servants, will be linked once more to earnings from April next year. They are guaranteed to rise in line with earnings, prices or 2.5% – whichever is the greater. Yet at the same time asking nurses to take a pay freeze?
People with second homes face a rise in capital gains tax. The duty was hiked by 10% for higher-rate taxpayers.
The one I am personally going to feel most and probably the one I am most cautious about is the Air Passenger Duty (APD) being replaced with airport departure tax with a per-plane tax. Air passengers will still face a previously-announced APD rise in November 2010, which will sharply increase the cost of flying to some areas – especially the Caribbean.
A levy on banks was also confirmed, to be introduced in January 2011.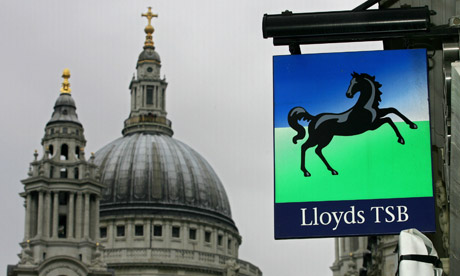 It will apply to the balance sheets of UK banks and building societies and the UK operations of foreign banks. Small banks will be excluded. Although as usual no doubt any costs incurred with banks will be passed straight back to the taxpayer to pay in some form.
The Department of Work and Pensions will save money by freezing child benefits for three years. Also, welfare spending rises will be in line with consumer prices – not retail prices. Although this is a must I would be more concerned about how its going to get the unemployed into work as converting people on benefits into taxable workers should be paramount to changes in the country and more important than cutting peoples child benefit. Although with the current state of the economy the benefits may actually stretch further as the cost of living will hopefully reduce at least marginally.